From the President
This is an invitation to men who are over 55 who have been involved in a profession or business (in the widest possible sense) to join Surrey Heath & Frimley Probus Club.
I have been a member of Probus for over 25 years and have enjoyed the lunches, the friendship, the discussion ( whether serious or light hearted ), not to mention the Speakers or the outings.
To members: I hope members have been able to keep fit and well during these difficult times. We have not been able to meet since February and Camberley Heath Golf Club have no plans to resume catering in the immediate future. As soon as we have better news we will let members know but in the meantime I hope everyone can keep safe and well. When we do meet again I am sure members will have interesting tales to tell about how they have kept occupied during Lockdown! All the very best to all our members.
To prospective members: If you are interested in joining the Club, please contact our Secretary, Mike Potter
( 01276 474231 ).
Yours sincerely
Alan Blazey President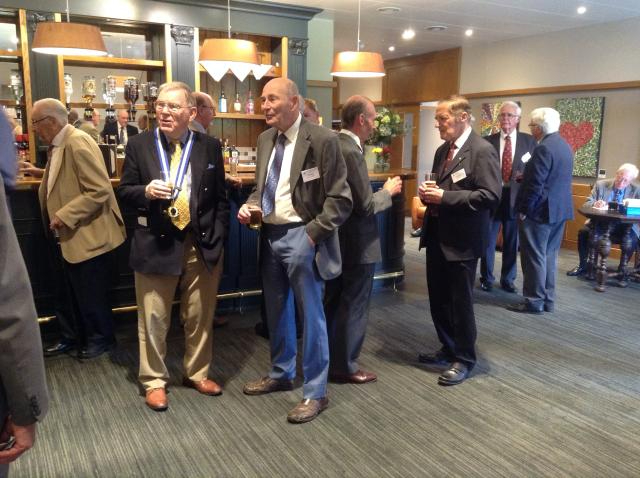 Pre-lunch gathering