President's Messages
These are the upcoming and past President's messages for Surrey Heath and Frimley Probus.
From the President
This is an invitation to men who are over 55 who have been involved in a profession or business (in the widest possible sense) to join Surrey Heath & Frimley Probus Club.
I have been a member of Probus for over 25 years and have enjoyed the lunches, the friendship, the discussion ( whether serious or light hearted ), not to mention the Speakers or the outings.
We meet for lunch at Camberley Heath Golf Club on the third Wednesday of each month.
There is an excellent 3-course lunch served to the highest professional standards, followed by a speaker.
In January and July we have a Ladies Lunch.
If you would like to try a 'taster lunch', then please contact our Secretary, Mike Potter
( 01276 474231 ).
Yours sincerely
Alan Blazey President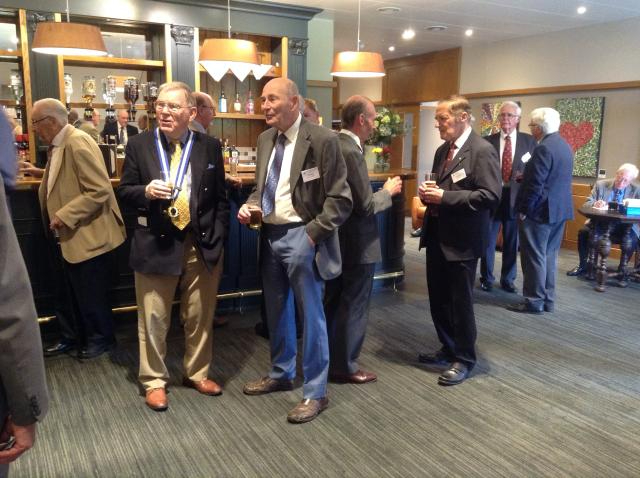 Pre-lunch gathering